AO7 to Astro-Physics 0.67x CCD Focal Reducer Adaptor
The Astro-Physics 0.67x CCD focal reducer is a great product. It requires some adaptors to use with an SBIG AO7 though.
Because both ends of the reducer are threaded 48mm "filter thread", it can be attached inline between the AO7 and filter wheel via simple adaptors. However all the mechanical load of the camera and filter wheel is applied to the 0.75mm pitch thread. To provide a bit more rigidity and perhaps security to the structure I made an adaptor set that the reducer fits within. The reducer screws onto the adaptor that is attached to the backside of the AO7 and then the outside of that adaptor is threaded and screws into a hollow cylinder that bears the mechanical stress as shown in the images below.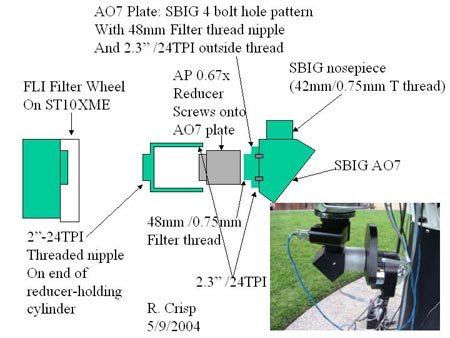 Click to enlarge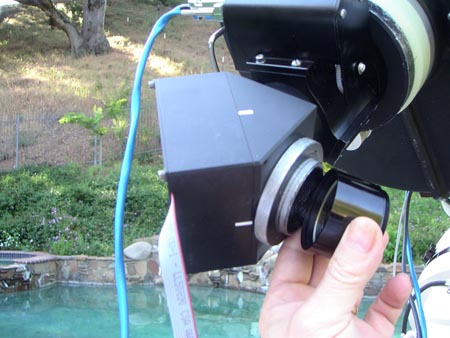 Click to enlarge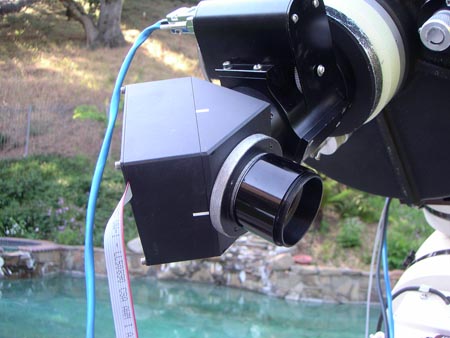 Click to enlarge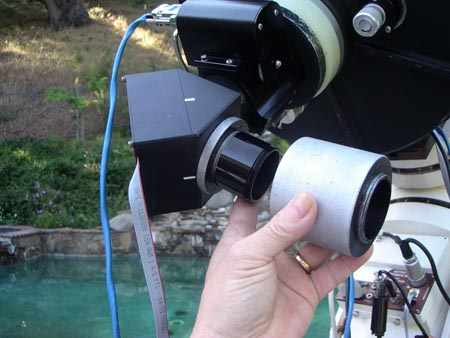 Click to enlarge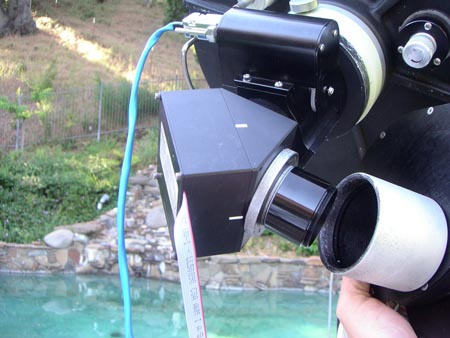 Click to enlarge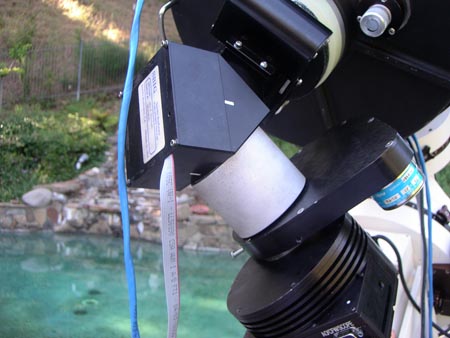 Click to enlarge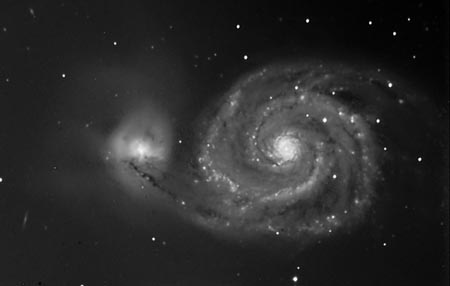 Click to enlarge
First Light image: M51 taken with Celestron C14 and ST10XME