Dark Columns / Blocked Channels in KAF series sensors
There have been a number of people noticing dark columns forming in Kodak KAF series sensors after they have been in use for some amount of time. Some people believe these are caused by cooling the sensor too quickly. That theory is not supported by fact. The cause of the darker columns are traps. I have scanned a few pages from Janesick that discusses the matter and those pages follow below.
If you elect to cool your sensor very slowly and not run very cold, you aren't going to accomplish much more than wasting time waiting for your sensor to cool down. If you haven't implemented the RBI fix, then if you happen to trap RBI charge and need to temperature cycle your camera to liberate it, you just wasted 1 hour: a half hour to warm up and another half hour to cool down again.
The KAF6303 frames shown below were taken about 24 months after deployment of the Grade 1 sensor. It was flawless when deployed and it has aged, picked up radiation damage and had traps form in channels. One thing worth noting is the way these blemishes change as the temperature is lowered. At -15C the radiation damage is very ugly, at -30C it is significantly improved and at -45C it is virtually gone. That particular sensor had a temperature slew rate control added to the camera: 5C/minute was the slew rate for the two years it has been in use (as of Feb 2008), yet the dark columns did form.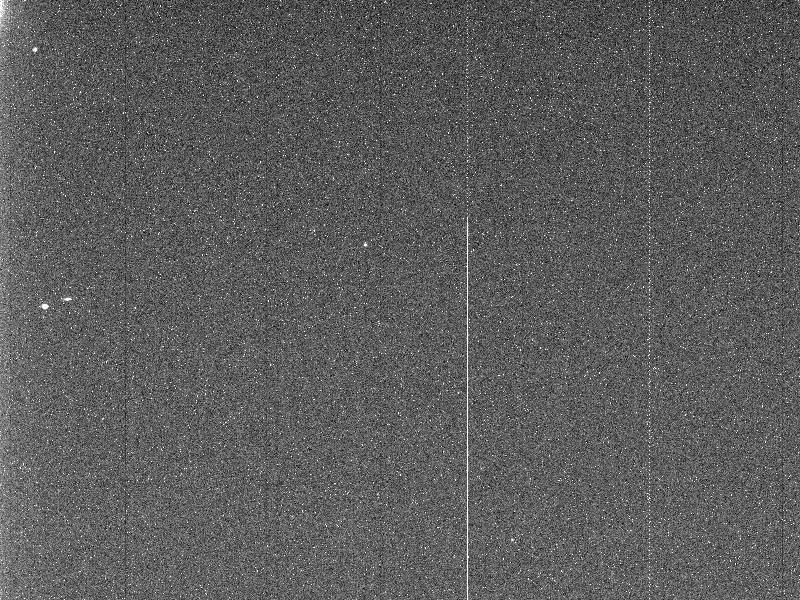 crop of 10 minute dark at -15C: click image to enlarge JPEG
click here to download FIT data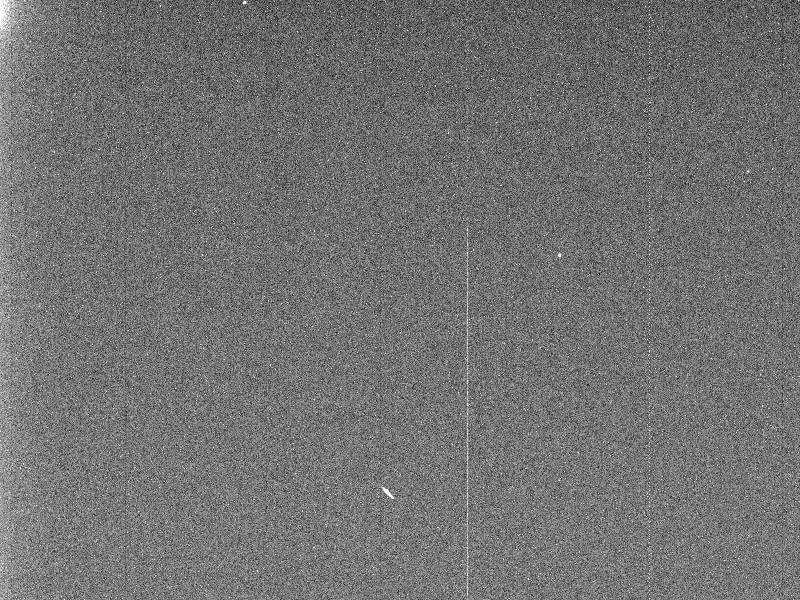 crop of 10 minute dark at -30C: click image to enlarge JPEG
click here to download FIT data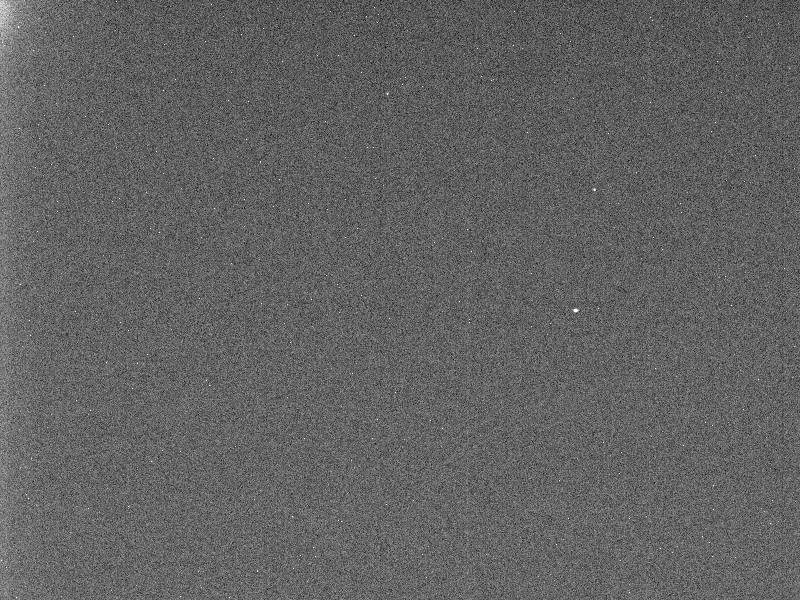 crop of 10 minute dark at -45C: click image to enlarge JPEG
click here to download FIT data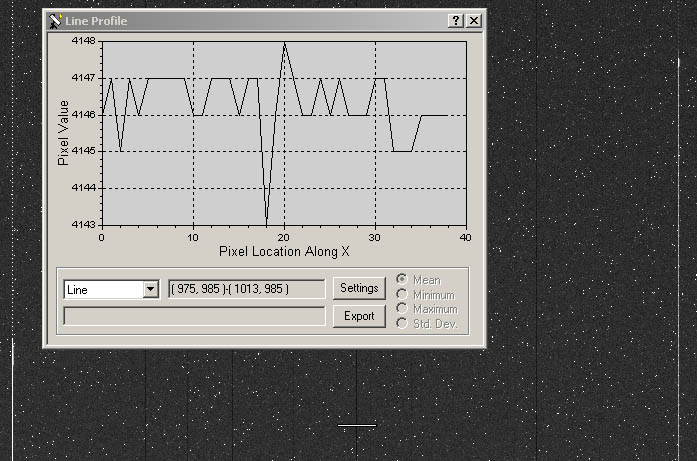 20 minute dark (crop) from -26C KAF6303: 40 files median combined (click for full resolution FIT)